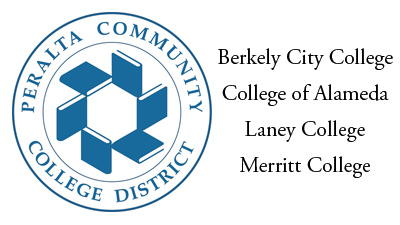 Advanced Search
select values you want to search for, you can leave the rest blank
How to use this site:
Step 1: enter a class name, number or anything else into the search bar then click search, the more info you enter the more accurate the results
Step 2: the results will be returned in the list below, click any class within the list to get detailed info about that class
Step 3: sometimes your search returns more classes than can be displayed at once, scroll down to load the rest of the results
Example: a search for "economics alameda onsite" would return this sample class
Advanced Search: click the information you want search for, if you leave anything out it will search for all values. In other words, you don't have to click all the campuses for it search for classes in all the campuses. It does this for every search field. If you don't know just leave it blank.
Other questions? read the faq for more info
Announcments
Coming soon!
Stuff that I will add to the website in the span of days to weeks.
Class Page: shareable, saveable and easy to access pages for each class
Links to Pre/Co-requisite: links from one class to its pre/co-requisite classes
Constant...
Stuff I am constantly improving.
Readability: easier to skim, find and read information
UI/UX: make the site easier to use accross devices and browsers
Advanced Search: add more fields e.i. class type and units
Later.
Things I am currently planning, time span is weeks to months.
Android App: free android app for the site
Thinking about...
Far off stuff I am thinking about.
Assit Integration: integrate transfer info from assit for each class
About
Why I made this site:
This site was made to make searching for Peralta Community College classes easier and faster. I recently attended a class at BCC which was fun but finding and signing up for that class was not enjoyable. The passport website is woefully complicated, ineffective and is a pain to use. This site remedies these problems. If you like it let me know and let your friends know.
Frequently Asked Question:
Can I use this site to sign up for classes?
Unfortunately no, but maybe in the near future if enough people use this site AND if it is technically feasible.
Is there an app?/Will there be an app?
Peralata is making an app and testing it this fall, for spring classes only, but from the sound of things it will work more like passport than this site. I will most likely make an app for android.
How accurate is the class info, specifically the wait list spots and available seats?
Reasonably accurate, I update the class info every day, usually early morning or late night.
Is there anything missing?
Class components are missing; there is a persistent bugg that prevents me from getting that piece of info. Everything else is accounted for.
Are all the classes on this site?
Yes all of them..even classes that are not approved yet and are searchable - I know this doesn't make any sense but yeah there 987 searchable classes on passport for summer session but the admins at Peralta only have 600 *active* classes.
How does this site work?
A whole lot of programming and a bit of magic. I will write about this in more depth on my site.
Contact
Have a suggestion, a question or found a bugg?
Send me an email, I'll reply as soon as I can. If you found a bugg or something that is missing, be descriptive and tell me exactly what happened, what browser you were using and what needs to happen. The more information, the faster I can fix the problem or add the suggestion.